UNT has its own intranet powered by Microsoft SharePoint. It's primarily used by faculty and staff to securely store and collaborate on internal documents and files.
---
How to get to SharePoint
You can access SharePoint via the following ways:
Go to SharePoint directly
Access SharePoint directly by going to https://myunt.sharepoint.com/_layouts/15/sharepoint.aspx. You'll be required to login using your UPN (typically your firstname.lastname@unt.edu) and your UNT password--just like when accessing UNT Webmail.
---
Alternately, access SharePoint from UNT Webmail or another online Office 365 app
If you're already logged into UNT Webmail or another Office 365 app at UNT, you can access SharePoint by clicking the icon in the top left corner of your browser window.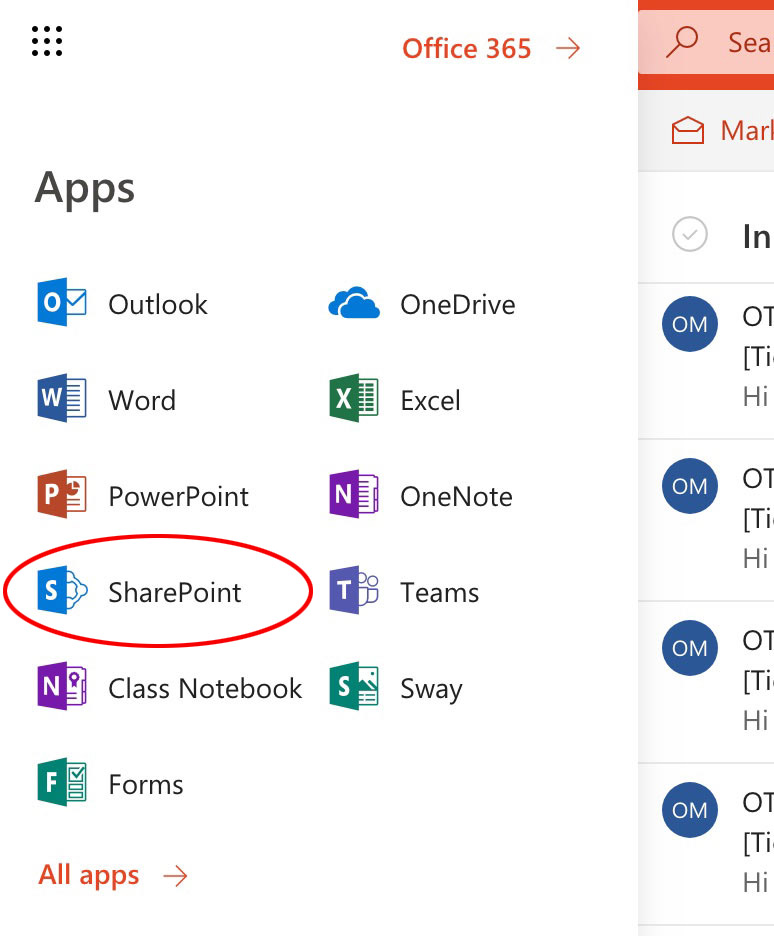 ---
How to find specific sites or files on SharePoint
Use the search tool in SharePoint
If you're a member of multiple sites on UNT's SharePoint, you may find the search tool can help with finding specific sites or specific files. The search tool is located in the top left corner of the main SharePoint page. When you begin typing, you'll receive suggestions based on your search terms, as shown in the example below.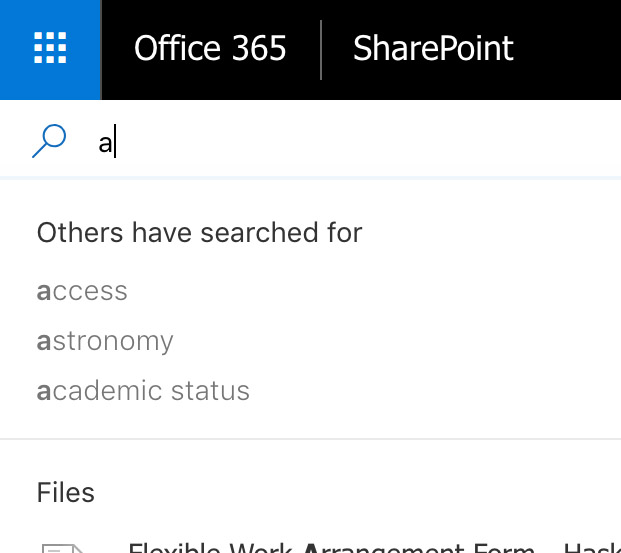 ---
Look at your list of most recent sites
If you recently visited a site on SharePoint, it may show up in either your Recent list or your Frequent Sites list. Both are shown below. You can also access these directly via these links: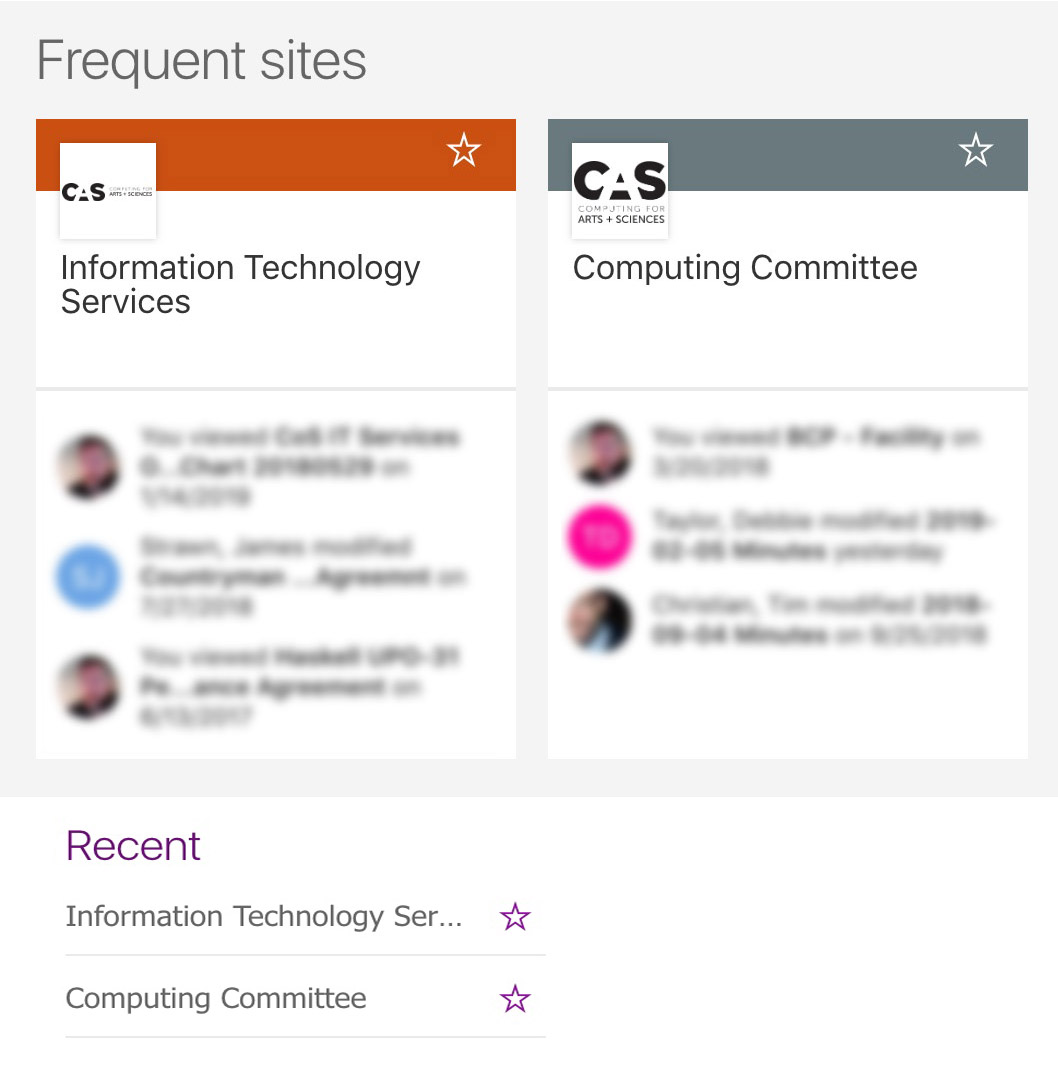 ---
Add a frequently-used SharePoint site to your "following" list within SharePoint
If you use a specific site frequently on SharePoint, but don't want to look through your Recent or Frequent Sites lists, you can add it to your Following list. This list will show up on the main SharePoint page in the left sidebar under the "Following" header.
To add a site to your Following list, click the empty Star icon (☆) next to the site's name. The icon will change to be a filled Star icon (★), signifying that it's now in your Following list.
---
Create bookmarks in your web browser for SharePoint sites or document libraries you use frequently
If you use a specific site, document library, or other section of SharePoint frequently, it may be beneficial to create your own bookmark. If you need assistance with creating a bookmark, here are some resources:
---
Get additional help with UNT SharePoint
Computing for Arts & Sciences does not manage SharePoint. If you encounter issues with UNT's instance of SharePoint, you can contact the IT Shared Services's SharePoint team by submitting a ticket in ServiceNow.