How do I add a page to the menu bar?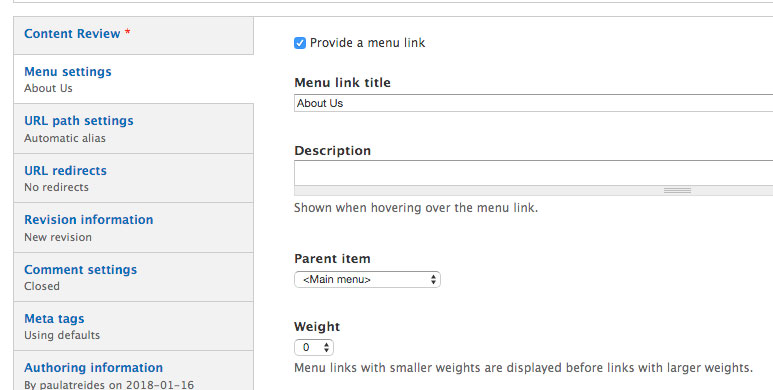 Click the "Menu settings" tab when editing a page. It should be near the bottom of the page. This will expand the options that allow you to designate where a page will go on your website.
The "Menu link title" does not have to match your page title, but it should still be descriptive and helpful. For instance, a page may be titled "Frequently Asked Questions", but for the menu title, you may only type "FAQ." We recommend keeping the menu title as concise as possible in the interest of saving space.
To add a page to the main menu bar, set the "Parent item" to <Main menu>. To add a page to a sub-menu, set the "Parent item" to the page you want it to be listed under.
How do I edit the menu?
To edit the menu, go to Structur » Menus » Main menu. This will allow you to see an entire tree of the navigation menu of your site, which you can rearrange simply by clicking and dragging individual or groups of menu items.