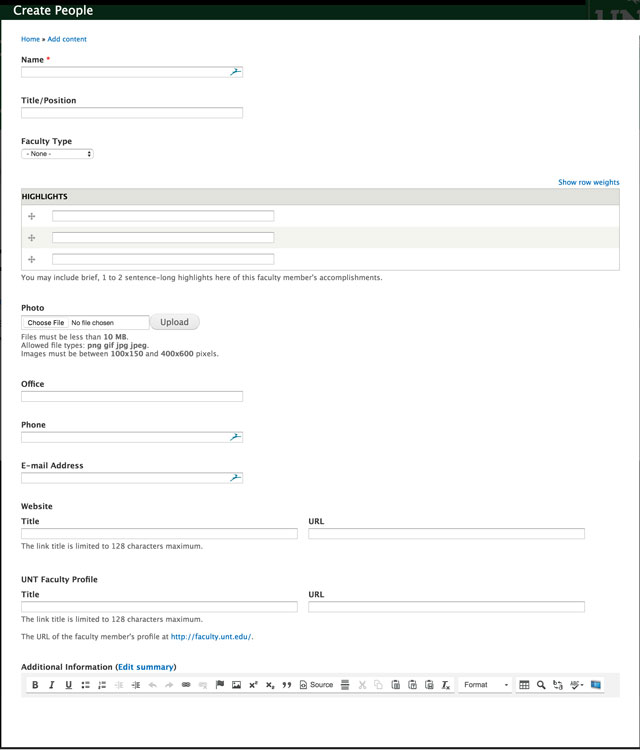 To add a person to the Faculty or People page, go to Content Management » Add content » People. On some sites, it may be Faculty instead of People.
Fill out all required fields for the individual. Photos should be cropped to a ratio of 1:1.5. We recommend images be 400x600 pixels.
After filling out all of their information in the fields provided and saving, their profile should automatically be populated on the default Faculty or People page.